Professional Biography
I began my career in the mid-1980's with intensive behavioral training, working in community mental health centers and hospitals, teaching social skills, self-care skills and problem solving skills. In the last fifteen years, I have incorporated and augmented my early behavioral training in my private practice. I am now well-trained to provide behavioral and cognitive behavioral interventions including: ACT, DBT, Mindfulness Meditation training, parent coaching and problem solving.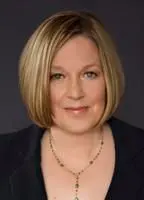 I received my PhD in Clinical Psychology from CU Boulder in 1998 with an emphasis in Psychodynamic Psychotherapy and Lifespan Development. Psychodynamic Psychotherapy focuses on how our current and past relationships continue to influence who and how we are in the world. The totality of our relationship history can work to our advantage and/or detriment depending on what we understand about it and how we use what we understand to change well-worn patterns of relating.

I completed a pre-doctoral year of Psychoanalytic Psychotherapy training at Northwestern Memorial Hospital in Chicago. Psychoanalytic Psychotherapy emphasizes personal psychology, i.e., how what we do and don't know about ourselves - our motivations, intentions, wishes and fears - may sabotage our best intentions to change our behavior and to enter into healthy relationships.

I have post-doctoral training in brain-based treatments - EMDR, Brainspotting, Interpersonal Neurobiology and Mindfulness Meditation - that augment "talk therapy" and call on the wisdom of somatic experience as it is held in the body and known or not known by our thinking minds.

Finally, I have post-doctoral intensive training in treating addictions. I am currently a CSAT Candidate being trained toward certification with the International Institute for Trauma and Addiction Professionals (IITAP).

This diverse and extensive training allows me to create personalized treatment plans on several levels - behavioral, brain-based, interpersonal and psychodynamic - so that our work is deep, efficient and cost-effective.

My clients and colleagues tell me I am warm, funny and direct. If you ask me a question about our work - how or why we are working in a specific way - I will give you clear, and hopefully useful, answers.
Education:
1981-1985 BS in Sociology and Psychology, St Joseph's University, Philadelphia, PA
1983-1984 Sociology and Psychology, Trinity College, Dublin, Ireland
1990-1993 MA in Clinical Psychology, University of Colorado at Boulder, CO
1995-1996 Pre-Doctoral Internship, Northwestern Memorial Hospital in Chicago, Il
1993-1998 PhD in Clinical Psychology, University of Colorado at Boulder, CO

CO Lic: #2685 LPC

Additional Training:
2001 Dialectic Behavioral Therapy (DBT)
2007 to PRESENT: Mindfulness Meditation Training
2008 Developmental and Neurobiological Models for Psychotherapy, Boulder Institute for Psychotherapy and Research (BIPR)
2009 EMDR Level 1
2013 Brainspotting Levels 1 & 2
2013 Acceptance and Commitment Therapy (ACT)
2014 - PRESENT International Institute for Trauma and Addiction Professionals ( CSAT, CCBRT Candidate)
2019 CCE-GLOBAL Telemental Health Certification
2019-2020 Institute for Meditation and Psychotherapy Certification Program